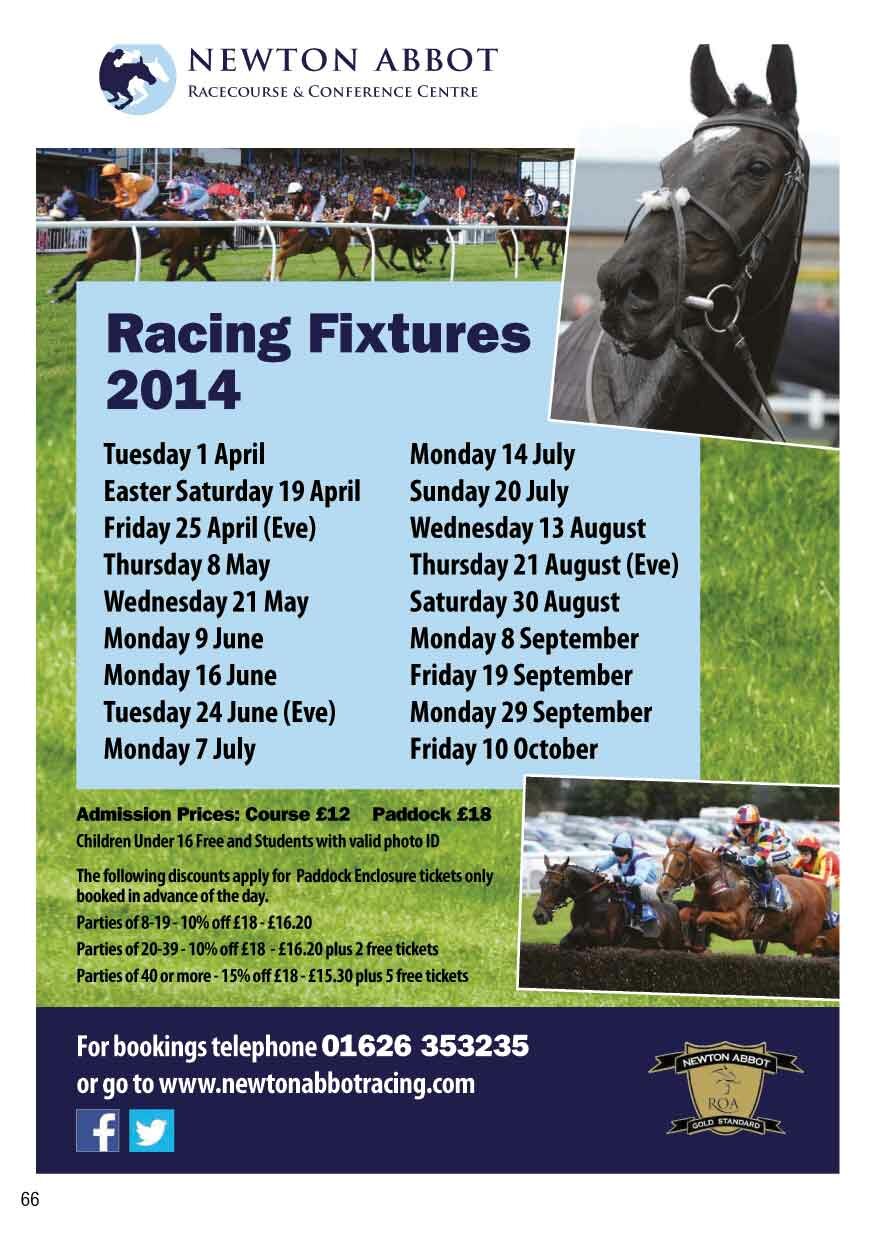 What's On South Devons top journalist, Paul Murphy, went for a day at Newton Abbot Racecourse recently and here is what he thought!…..
I hadn't visited Newton Abbot Racecourse for many years since my family used to take me as a child but last Saturday I threw back the sands of time and took my two sons for a 'Day at the Races'. It was great to see the development of the racecourse itself at Newton Abbot and the area around the course has also had a nice refurbishment with a new pub at the main gate and lots of parking for race goers.
I drove the car onto the course and was warmly welcomed by many smiling faces who were more than happy to help. The course itself looked in great condition and I was happy to see the hurdles have become a bit kinder to the horses with the twigs being replaced by a softer material. The buzz and excitement was tangible as I remembered it was back some 30 yrs ago, and the horses themselves and the skilful jockeys put on a great show during the races to bring cheers from keen race goers looking to beat the bookies. On a personal note I never had one winner but my sons picked a couple between them and gave the whole day a big thumbs up. They had great facilities on site with a large bar area and a wonderful family play area which catered for the younger children.
There are still four race meetings left at Newton Abbot to complete their calendar and I would recommend it to anyone looking for a varied fun day out, they even have two fantastic stands in case the autumn weather takes a turn for the worse. It must be noted that it is free entry for children aged 16 and under and for students its free entry on production of valid student photographic ID card and also betting starts from as little as £1 so it's not just for the big betters. For dates of upcoming meetings please refer to the racecourses website www.newtonabbotracing.com Please also check our What's On & Events Guide.
All in all a super family day out!